WORSHIP TIME
Sundays at 9:30 a.m.
We are open for in-person worship with mask-wearing optional, and continue to observe social distancing when greeting others. Children are welcome! We just ask that they stay seated with their household.
You may join us for worship via Zoom: https://www.zoom.us/join

Donating makes a difference!
Our ministries make a positive impact on people's lives in our communities ~ including residents who struggle with food insecurity and local families who are transitioning from homelessness. Enter our secure giving site to make a difference in someone's life today: Online Donations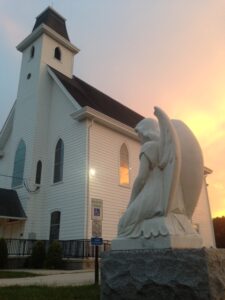 Visit Events page for more dates
9/3 – Communion Sunday
9/11 – United Women of Faith 7 p.m.
9/23

–

Peter's Pantry 10 a.m. – 2 p.m.
9/24 – 9/30
FAMILY PROMISE Host Week: Requesting money donations to purchase grocery gift cards for families in transitional housing.
Mission of the Month
* * * *

CONTACT US
Bethel United Methodist Church
We invite prayer requests by email with the subject line "Prayer Request"

Donating makes a difference!
Our ministries make a positive impact on people's lives in our communities ~ including residents who struggle with food insecurity and local families who are transitioning from homelessness. Enter our secure giving site to make a difference in someone's life today: Online Donations
Reverend Amanda Cosnett ~ Pastor
481 Delsea Drive, Sewell NJ 08080 | Phone: 856-589-1745 | Email: bethelumcnj@comcast.net